Which is the Best Place for Office Party?
Do you know "how to overcome work-related stress?" Well, there is no denying fact that all employees are prone to work stress. Work-related stress doesn't just disappear when you head home for the day, when stress persists, it can take a toll on your health & well-being. Further, it can contribute to problems such as headaches, stomach, sleep disturbances, short temper, weakened immune system & difficulty concentrating. The stress will go on but amazingly, office parties serve as a venue for a break from the demanding office work & let employees get back to work free of the previous work stress & contribute to improving their productivity. Office parties have become the norm of modern society, offer an excellent socializing platform & create a spirit of unity among colleagues. During office parties, workers mingle, talk in an informal environment as well as share meals & all these triggers the human instinct of expressing family-like behavior & bonding. In addition to this, check out the beautiful images of the office party of the leading Web Development Company in Mohali.
What is the Need for Conducting Office Party?
Following are the reasons that state the importance of office party:
Office parties make the workplace livelier, and more energetic and make employees want their colleagues to feel like a family or a group of friends, not just workmates.
They get a chance to establish new connections with fellow employees from other departments, consequently, strong interdepartmental connections in department will lead to overall better cohesion.
Serving as interdepartmental networking, office parties act as an informal space where departments that would not interact or communicate on a normal workday meet, get a chance to gain knowledge & implement good management techniques.
Holding office parties means offering a gesture of appreciation to employees & go beyond way to appreciate employees in various ways.
Now,
Which is the Best Place for Office Party?
Being an owner of the company or employee, if you are looking for the best place for conducting an office party then your search ends here!! Yes, Culture Brew Exchange is known to be an amazing place for every party that is counted amongst the best bars in the city & is a trendy hangout for all. Culture Brew Exchange is situated at SCO 1, sector 26 in Chandigarh, a happening society by all means. Visiting here for the party means all can party hard with trendy, live music, craft beer, multi-cuisine, global, microbrewery, attractive mesh for industries & menu curated to pamper your plate. When it comes to the food menu, the brewery decides to travel across the globe to feature likes of Mexican & Continental on the menu along with old desi North Indian. The best time to visit Culture Brew Exchange is on weekends when the whole place is up & hopping. With an exuberant menu and an energetic ambiance, it is an ideal place for a night out on the town. Recently, one of the leading Web Development Company in Mohali conducted a New Year or office party at Culture Brew Exchange. All the Fortec team have enjoyed till the night ends, enjoyed snacks, delicious dinner, grooved at Karwaan band & the eye-catchy surrounding of Culture. Ultimately, they found it the best place for an office party & looking forward to visiting again. Check out the beautiful images of how Fortec believed in," The night is still just getting started."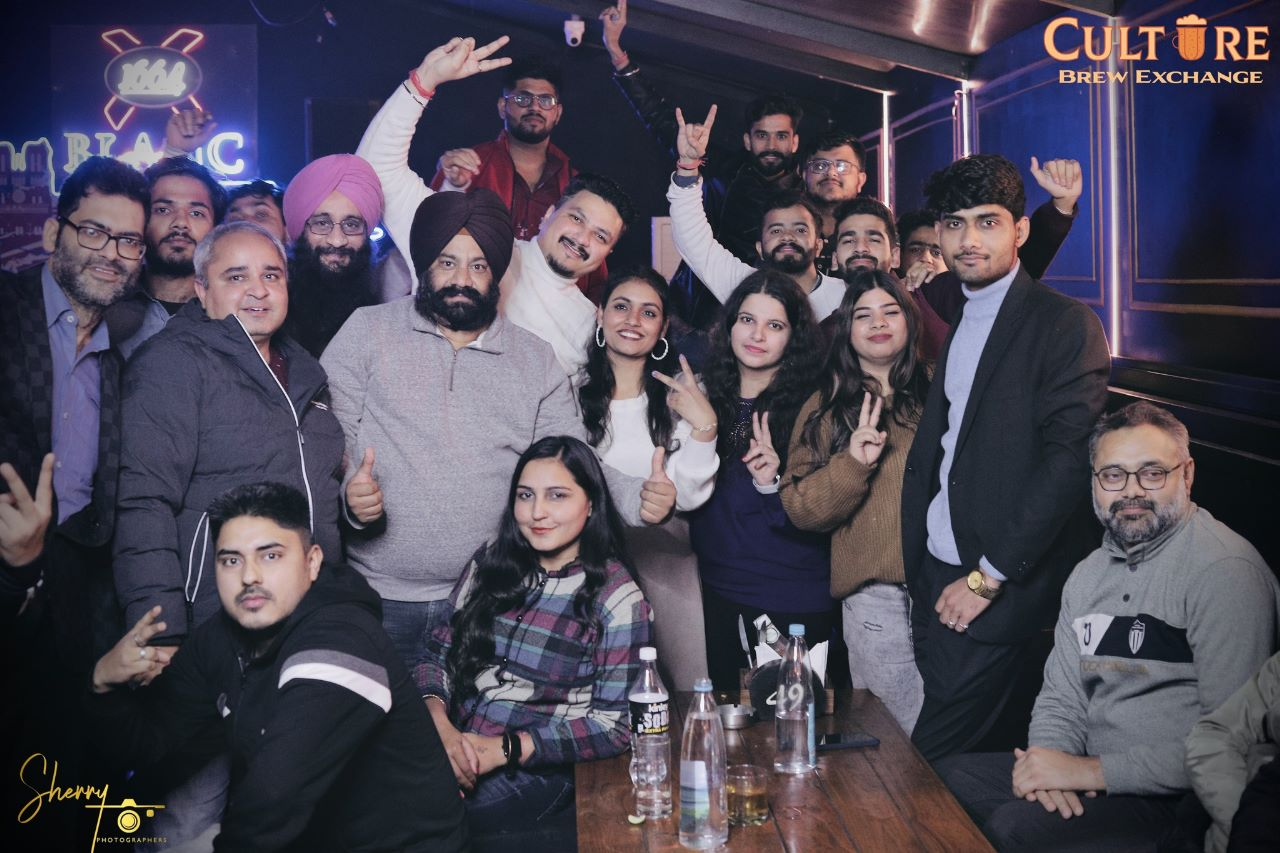 About Fortec Web Solutions
Fortec Web Solutions Pvt. Ltd. is the leading Web & App Development Company in Mohali known for offering all IT services under one roof. Offering innovative & personalized software solutions, we make your business more successful in an economical way. We transform your business with powerful & adaptable digital solutions that satisfy the needs of today & unlock various opportunities for tomorrow.
Contact us now!
Or
For more information, visit us today!